Lignocellulosic biomass is an essential renewable resource that will facilitate the world's transition away from fossil fuels. This transition requires advancing the science and engineering of biomass transformation and developing new and innovative technologies. To this end, the Center for Renewable Carbon is developing new and improved processes to produce green fuels like sustainable aviation fuel, green hydrogen, diesel, and gasoline. There are three biomass-to-fuel pathways: thermo-, electro-, and bio-catalytic pathways. Our efforts have thus far been focused on the thermo-catalytic pathway.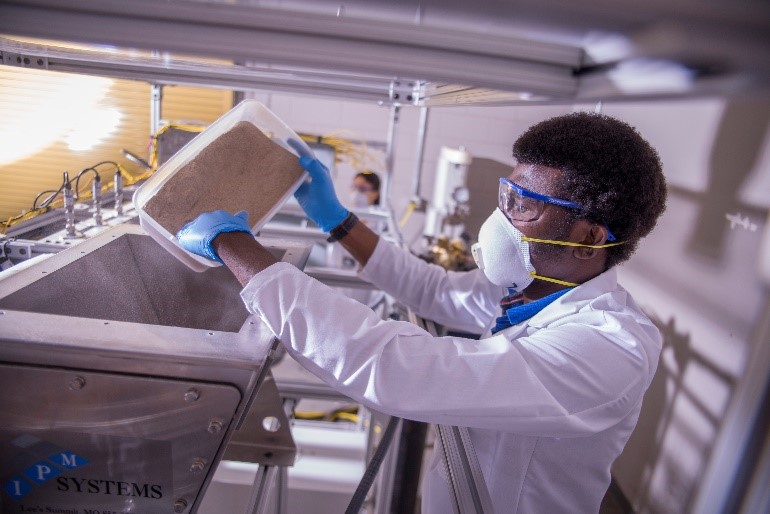 Thermo-catalytic biomass-to-fuel pathway
This pathway includes a broad range of processes generally made possible by high temperature, high pressure, and heterogeneous catalysts. Important processes in this pathway include pyrolysis, gasification, hydroprocessing, and liquefaction.
The Center for Renewable Carbon is advancing our knowledge of pyrolysis and gasification. For example, Dr. Abdoulmoumine's lab is learning how biomass' building blocks (i.e., cellulose, hemicellulose, lignin, proteins) break down at high temperatures observed in pyrolysis. His lab also is developing reaction mechanisms and kinetics which would facilitate the development of improved processes for fuel production.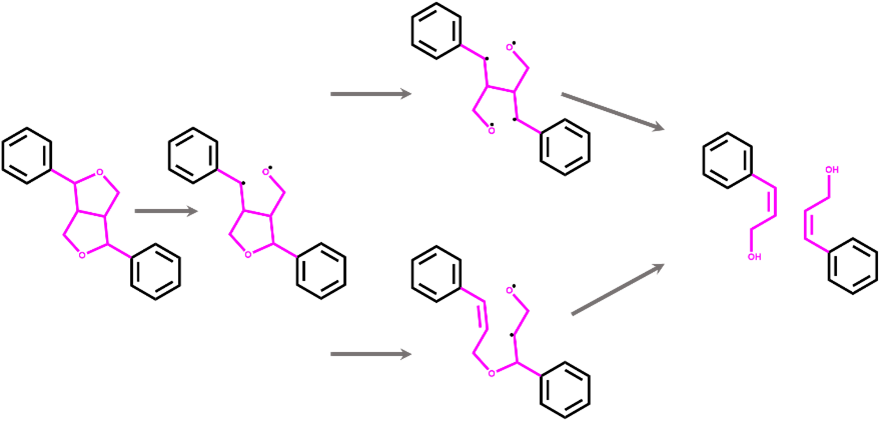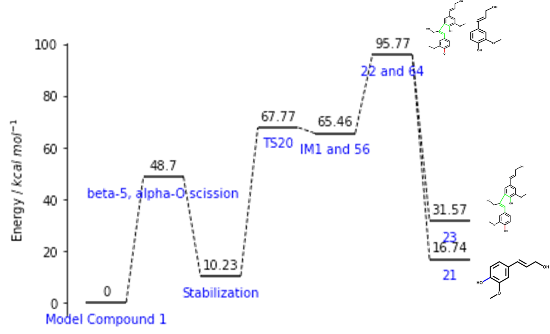 The Center for Renewable Carbon is also developing thermocatalytic liquefaction approaches to synthesize sustainable aviation fuel. These approaches leverage the Center's expertise in fractionation to selectively fractionate all biomass fractions, followed with the liquefaction, upgrading, and refining of the fractions. Dr. Abdoulmoumine's lab is spearheading the development of these innovative processes.